I'm sure the girl prefers you shoWing your interest in her than you shoVing something in her. So, as long as she's ok with another date, you're totally ok and didn't pass on anything. Since you are both unexperienced, I'm sure she would prefer some "closed quarters" for things - where you can take your time and not hurry. But you both need to be comfortable: the thought of one of your folks walking in when you're trying to aim may have bad side effects on the willingless of Little DK (unless you are the pornstar type).

My advice? Plan a weekend somewhere. Go visit something, stay a couple of nights in a hotel. Don't rush - its obvious what you want, and if she refuses to go, don't take it badly, she may not be ready yet. She can probably read in you better than you can read her (guessing a guy wants pussy is a safe bet), and she will appreciate you are taking your time too.

Just get to know each other more and before you know it you will be fucking like little rabbits and you won't even think of the other two that won't put out.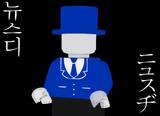 [download a life]