> > Fair enough if you dont like R-Type, but have you even played Katamari ?.
>
> About 5 mins, don't know what the hype is all about.

same here, but then i went through the tutorial and actually found out how to play the game. Try it again, for 10 mins.

>
> > > I'd like to try gradius however
> >
> > 3 + 4 are ok, 5 is sex (Roushi hates Gradius and even he liked 5)
>
> > If you liked 3 on the snes then you would love the Ps2 games.
>
> Really? hum, might be interesting. Is it a side-scroller like in the good old
> days? Couldn't get enough of playing these with a friend.

Its psuedo 2d, as in its 3d but plays like a 2d game.

>
> > Except not even as good as the newer FF's,
>
> urgh, newer ff are shit

So you can imagine what the new star ocean is like. The newer FF's are a mixed bag imo. 7 rocked, 8 was great but not without its flaws, 9 was nothing special, X was great and X-2 stinks.

> > Ps2 has emu's as well, but granted, X-Box homebrew wipes the floor with Ps2,
> 2nd
> > best console for home brew since the DC.
>
> Ah, the DC served me well with nesterdc ;) Oh and I used it in my arcade cabinet
> while it was in the art gallery to run "single mame" of >lady bug.

Im amazed that there's still such a strong DC homebrew scene. I used to be well into it back when people like DiscoStu and KOF_Fan used to post there, and 007 cheater didnt try and hide the fact that he was just as much of a warez whore as the rest of us. But for the past couple of years its full of completley anal people who preach video game polotics, while the rest pretend they agree. I miss the days when you could say fuck without some lame ass filter changing it to fudge. The last thing of any interest to me was Beats of Rage, and the NeoGeo-CD emu (never tried it, but we allways said it was possible).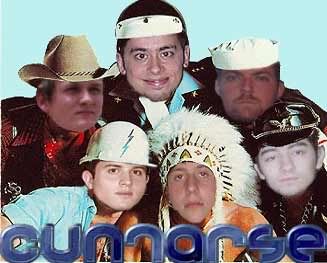 http://www.emuchrist.org