> What is your income tax over there?

It depends, the different tax laws are a mess.
(The numbers below are not 100% accurate, but from the top of my head)

In the UK, it's tiered. You pay nothing for some first amount, 20% for another amount, and if you make enough per year, 40% on anything remaining. If you're married every person has to pay their own part depending on their income. Like in the US, taxes are usually retained from your paycheck and you file a tax return to get money back.

In France, you pay about 20-25% from your paycheck for all kinds of things. THEN at the end of the year you have to pay AGAIN from the money you've taken home. This is from 0% to 30% depending on how much you earn. If you're married (or any alternative arrangement, including one that does not look at gender of the partners) then the tax is on the total amount. Which sucks because the %es are by threshold, so if you make 1 Euro more than a given amount, you might get taxed 15% more on everything (!).

Then people wonder why France has all kinds of social issues. You can tell some parts are well-meaning (gay couples get tax benefits, etc), but other parts look like demagogic ideas (there's a mandatory "solidarity tax" which is basically a mandatory charity). Far too many ppl are better off living from the government than working, or doing shittier jobs for slighlty less, because otherwise they would make much less money.

The UK tax system is better, unless some cases with marriage (which in France could translate in much less taxes). The job market in France is completely frozen, and on average salaries are much lower.

OTOH, France has excellent benefits in *ANY* job, even part-time. You also get automatic unemployment insurance. And the food is better.

And this has gone completely off-topic...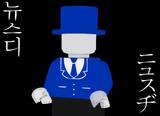 [download a life]