In the US prices usually DO NOT include VAT (it's charged when you paid and shown on the bill), but European does (displayed on the retail shelves or online, usually next to a small number for the VAT-free amount).

= US =
New York VAT = 9% (last I've been there)
Michigan VAT = 6%
Buy Online From Another State VAT = 0%

= Europe =
UK = 17.5%
France = 19.7%
Buy Online From Luxembourg = 14%

So if i'ts 250 Euros retail in France, that means it's actually 200 Euros without VAT.. which is comparable to US (~$253).
The UK though is a rip-off. Without VAT, it's still 148 pounds, which is U$S 280 !
But $30 is still cheaper than shipping from France... :-(



Yes in Europe we like so much to give free money to the government in everything we buy, that then companies wonder why people don't buy as many things as in the US...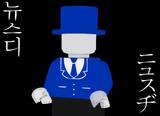 [download a life]