Task manager doesn't give you the full story. There could be some system or other hidden processes eating away CPU time.

Check Process Explorer here:
http://technet.microsoft.com/en-us/sysinternals/bb896653.aspx
, it may spot something else going on.

You can double-click on a process to get a bunch of details... it also shows you what files are being opened by a process (handy in some situations).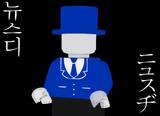 [download a life]