Lions vs. Elephant.
(real action starts at about 1:05 in the video).
Though the whole thing is kind of sad (*) I can't help but finding 5:33 hilarious.

Going back to the game, if well done it could be interesting to play.


(*): there's quite the sobering article on the filming of this. I'm sure a bunch of people will want to go and meddle but that'll just result in driving lions to extinction.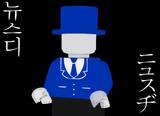 [download a life]