It's not the best FF of all time, but it got that reputation from the thousands that got their start with FF7 and never touched a SNES.

It's not too bad if you can forgive the cheesy plot. There's a few nice surprises here and there, and a few interesting characters. FF6 is a better game in my opinion, but eh if you like the style, why not play both.

That being said, of all the PSX RPGs I've tried, I've enjoyed Xenogears more. Never tried the sequels though.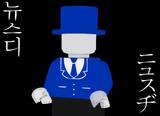 [download a life]