So I finally jumped on the mantrain and got myself a Wii. Had a choice of US or Jap versions, but went for the US as it would play my old Gamecube games without any hacking. Don't have much time to play though, so I just got Mario Galaxy to see what the hype was about (nice game). Obviously I quickly went to check the Virtual Console. I was curious to see what legal emulation was on offer.

First impression is that it's too damn expensive. Big N is so obviously milking off their franchise as much as they can it's not even funny. I can perhaps agree some few good popular titles (e.g. SMB3) to be priced at $5, but some obscure crap as Donkey Kong Math having the same price? Same can be said for every other system, and how they compare to each other. I don't think Genesis roms are worth $1 less than Neo Geo (should be less IMHO).

I'm ignoring the swashbuckling with wooden leg option, because then any price is too expensive. I'm just focusing on the claim somewhere that this was supposed to be the "iTunes for games".

Last I checked, most songs on iTunes had a flat rate of around $1 (not that familiar with it actually, but the company policies to resist price increases had a lot of press).

Here instead, I get a much higher flat rate per system, with an extra for "import" titles. The pricing roughly follows the age of the systems, oldest being at $5 and newest at $10. But what do you get for this price?

The games are tied to your specific console, and I'm sure their long EULA forbids using the game in any other system if you ever managed to transfer it.

On the plus side? You have the convenience of not having to hunt for carts, and they did put some effort to make a nice little online manual that comes with the games.

Another plus is that the price of old NES games is going down. A few years ago they were charging around $20 for a GBA cart with one NES game.

I will be curious to see how the big N manages the transition to another console ("Wii 2"). If they take the easy way out they may piss off a lot of people. If they're smart they'll manage to find a way to transfer the games so you can keep whatever you bought.

In the latter case, I might be tempted to accept higher prices because I would have some guarantees that I'm purchasing a game, not a "license to play on my specific piece of hardware I can't even modify". If they want to sell me the latter, though, I won't give them too much money...

Another thing that sucks is that the current model makes a new game like Super Mario All Stars very unlikely. They would rather release the old games separately, at zero additional cost, rather than put some effort in a compilation / remake. It also makes unlockable old games very unlikely. The feature had me totally hooked to the Gamecube Animal Crossing, though.

Sure, nobody is forcing me to buy from the VC. I will probably buy a few games I like (but never owned) to have as a small showcase, but that will be it. If it was cheaper I would be all over it. But as it is, I'm not repaying $8 for SNES and Genesis games I own that I've bought for $50 back in the day, and still own the cart...

Oh and I noticed a weird issue... I see a lot of interlacing on KoF 94. The game doesn't seem to run on 480p (only 480i), so not sure if it's limited to the wii, or other consoles that emulate the game have the same problem.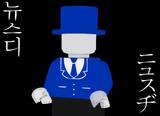 [download a life]