As I said, you got to know what you want it for. If you want to play the latest games you need to get a PSP or a DS. I'm only looking at things from an emulation perspective, which is how I use handhelds. I like the convenience of not having to switch cartriges/CDs/memory cards, and the fact that I can save state anytime in the game. As an added bonus I can sometimes speed up the gameplay if it gets boring (looking at you Phantasy Star II). So to me, the gp2x is worth my money just for the emulation. The good homebrew scene is a plus, but it's not the main driver for buying it.

Interesting that you mention homebrew though, because it's a strong point for it anyway. There are a few "usual suspects" that get ported to every platform indeed, but that doesn't prevent other things from appearing, especially on the GP2X. It has ports I've never seen on another console (such as Frontier: Elite 2, Albion, Egoboo), a few original (albeit small) games (Flesh Chasmer (3D and 2D versions), Sqdef, BattleJewels, Wind & Water), many remakes from older consoles, and it's share of weird small games borne mostly from regular coding competitions. It looks like several GBA coders came over because it was easier to get dev tools (the official is free and open source).

Sure, if you port SDL to another platform, many of these can be brought over, so they're probably not "exclusives". That's not the point - this is an open platform so the only thing that matters is ease of use, ease of install, battery life, and how much horsepower it's got to run things. Eventually there's going to be something better and (in theory) the community should move over to it. If whoever makes a new machine is smart, they'll make it backwards compatible with the gp2x, so that no port is even necessary. They can get away with it because the firmware is open source. Try being a hardware company and releasing a GBA clone...

There is a popular site that houses most of the games and apps. It makes finding new stuff very easy (although not everything is stellar, I'll grant you that)
http://www.gp2x.de/cgi-bin/cfiles.cgi .

Personally I'd rather play the latest games on a TV with a "regular" console (Wii). Otherwise I feel I'm being charged a lot to replay old games, like how the DS has shitloads of N64 ports with slightly better textures (probably the PSP is similar with PSX ports). I got burned a few times when the newer game was not as good as the original (Animal Crossing->removed NES games, damn you Nintendo), or the game being just a big gimmick to use the stylus (Nintendogs), or there was zero effort to bring something over from the N64 (Mario64, Rayman). I know there's better games now, but I was an early adopter of the DS and it was all it had for a while.

You rant about lack of originality in homebrew, but the DS and PSP have its share of unoriginal turds and rip-offs as well. Fish Tycoon (yawn)? Diner Dash (ported flash game that the NES could handle)? Yeah they may be polished turds, but that doesn't remove the smell. And there's a bunch of overpriced ports which only justify a buy if you have a long commute or travel very often (otherwise, you can just play at home on the original system, or a PC, for cheaper).

To be honest, I was skeptical at first of the GP2X, and a waited a bit more than a year to see if it developed a good offering in emus. Turned out it had a strong community of developers, which contribute homebrew, ports and emulators. I was pleasantly surprised as how everything is centralized and easy to install.
And getting new games for it doesn't cost me a dime. My playtime/cost ratio for it is off the charts. Wish I could say the same for my DS... but I'm not going to bother hacking it to emulate the same systems.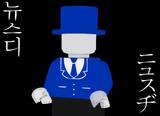 [download a life]