I have the NTSC version (not sure if it will make a difference), running perfectly fine on 480p in HDTV mode with a cheap 3rd party component cable.

The component wouldn't work at first and I thought I got swindled by the shop for a second.... then I noticed the cable was not inserted deep enough on the Wii.

Then I furiously played through half of Mario Galaxy until I noticed I was running the 480i mode because I forgot to switch it in the options. 480p made a lot of differene in that everything looks much more vivid.

Some things still look a bit blurry because it's not HDMI, but hey I suppose that acts as some kind of anti-aliasing.

Now for some reason the Neo Geo VC refuses to run with 480p... so it has some weird interlacing issues sometimes.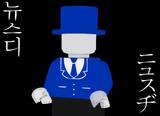 [download a life]