> I see what you're saying, especially on that RPG as it can be a bitch (used to
> own a copy of it years ago.) I personally for some depraved reason have never
> used save states (except in earlier emulation when saves didn't work, so I
> 'fake' saved at the save spots. I've also never found those GP2X, Eagle, etc
> type visuals good looking in the least bit as I'm one who shoots for accuracy
> not assumed improvement. To each their own I guess, perhaps that's why I like
> what Nintendo did with the VC more than many in the emulation community as I
> never spoiled myself.

I probably wouldn't have had the idea of "optimize" the gameplay in that way if it wasn't for the fact that the GP2X is a portable console. I played it on the commute (about 1hr each way) and I wanted to maximize what I could get done. Also because it was on a noisy train, I didn't care about sound... so speeding up would not result in my ears being destroyed by high pitched crap.

The VC is a step in the right direction. While expensive, one can only expect the prices to go down. They may not add gameplay enhancing options as it cheapens the game (makes games shorter/easier), but maybe we will get some filtering.

But what I would really like to see is Nintendo selling a rom service. Basically, let me download the rom and use it with whatever I want. Atari did it with a CD of Atari games... Capcom released some games packaged with the Hanaho Hotrod... so maybe there's hope.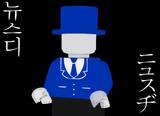 [download a life]