and I love them for it! I've got two of them, with very different personalities.

One (the guy) is a total food whore. He would go and sprawl himself in front of any guest in the house in the remote hope that he might get some extra food. He's too macho to do any real hunting (think: Lion) so if he sees some stuff moving he'll just look slightly interested. Other than that he's aloof all the time, except about once a day where he gets some kind of weird vibe and comes to me all purring wanting to be scratched on my lap. He'll enjoy that for a while and then suddenly realize he's acting all gay and will try to bite me if I keep doing it. At least his appetite is a good indicator of his health. If he doesn't show up running whenever I touch his food bowl, I know I need to call the vet. His secret move is that he kind of figured he can open a (badly locked) door if he pushes, so when he's really hungry he'll start banging on my bedroom door with both paws.

The other (girl, siamese) is a little princess. She's so sweet that even mad she'll never bite, and if she's annoyed enough to want to scratch, if she does it to a human, she'll do so without getting the claws out... extremely cute. She's also very sensitive - she hates new environments and will take a few weeks to get used to a new place if we move. She is a hunter though - she'll go after anything that moves, regardless of what it is (flies, cockroaches, lizards...). Only problem is that she'll hunt too much crap and upset her stomach, so she often vomits all over the place [to the big pleasure of the other guy who will come AND FREAKING EAT IT]. On the other hand she absolutely loves me and although she doesn't like much to be held, she'll hang around me almost all the time when I'm home.

Yeah so cats are greedy, snobby, and all proud. But I know it's just one big act.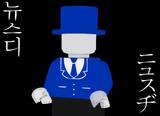 [download a life]