There is a part of Chinese history about this general considered to be one of the most courageous leaders of the time.

The day of the battle, he would survey the landscape with his lieutenants and wait for the enemy to show up. When he caught a glance of the advancing enemy and realize the fighting was inevitable, he would shit on himself - on the saddle. Yet, he would not dismount, he would get down the hill and lead his troops into battle -shit and all. And win.

Our culture glorifies obtaining stuff without struggle, without effort, without worry - but that is a fantasy. Courage is not being stupidly fearless, but shitting in your pants and still walk forward ignoring the smell.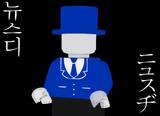 [download a life]