The P in PC stands for "Personal" and I don't like anybody else using my box. It's not so much because I'm worried of somebody finding some stuff theey shouldn't, but more because nobody resists the temptation to install whatever stupid programs they normally use. Plus if something goes wrong I have no idea what was installed so it's much harder to do the cleanup.

So for me the best solution is to have another PC. Sure it's some expense but it doesn't have to be the most powerful box out there. WinXP now runs on pretty cheap hardware. If that box goes to hell then you wipe out the HDD, reinstall and voila good to go again.

The other solution would be to setup a VM. Personally I run VMWare with Ubuntu (which you can do for free as the VM Player and the Ubuntu "virtual appliance" are both freely available). Only downside is that you need quite a bunch of RAM.

In both situations the ability to clean up all by reverting to a saved backup is really helpful. When it's not your PC, it's very annoying to have to spend time doing tech support.

The third thing you could do is use a LiveCD - you reboot the PC with it, and you get a fully powered PC that's mostly unbreakable. For storage you can use an external HDD.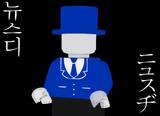 [download a life]