> True, but i had tried that already. He didn't wanna take it back either, that's
> why he dropped it off in the first place, so he could demand back his money.
>
> btw, neither of them know that I have sold the machine.

I fully agree with all that Nadz said. Shouldn't have sold it. Try to get the machine back if you can?

Suing doesn't sound like a good idea but may be good to consult a lawyer to know where you stand in respects of your state's laws.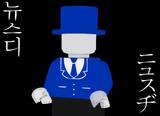 [download a life]