In the US, you're in serious trouble if you're not insured. Costs can ramp up very high and insurances will have all kinds of clause to avoid pre-existing conditions. This is probably one reason why we see so many lawsuits - sometimes it's better to risk losing in court to get a chance to have your medical costs covered. On the other hand, I think the game is rigged... you can feel that prices paid by insurances are less than what you pay if you do it from your pocket (something like a bulk discount). So it's an unfair system. On the other hand, technology and service is excellent, and facilities are overall new and clean.

In the UK, it's a mixed bag. There is basic national insurance (which you pay for via taxes) plus an insurance that you get through your employer. It's mostly utilitarian, with old buildings and facilities. They get the job done but the system is famous for being slow (long waiting list for many things). The good side is that you can still get some kind of care if uninsured, but the overall quality is lower (probably to keep costs down). Maybe it's the weather but a lot of doctors/nurses seem tired. Many of them still do a good job nevertheless.

In France the system and facilities are better than in the UK, it's mostly state-funded with an option to have extra paid by your company. The buildings and facilities are not entirely new but perhaps better preserved than in the UK. Doctors (GP) usually remember you, treat you a bit nicer than in the UK. On the bad side, everybody knows that the system is completely broke with a massive deficit - but some steps have been taken to improve things (e.g. try to get people to use generic drugs to reduce overall costs).

France is probably the best system, but it needs reforms to cut their spending, and I'm not even sure that my observations are still current (I haven't been in the country for 9 years).

I did have some experience of healthcare in Asian countries - there it's better to be insured as well, but there are free alternatives like in the UK. The public hospitals did seem better funded than the UK, though.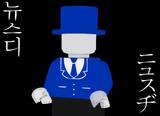 [download a life]