It's already 2010 where I'm at right now...
Some website had a list of the "top ten gadgets" of the decade. I didn't agree with all the choices, so here's my list (in no particular order):

- Ubiquitous Wi-Fi access points
- Region-free DVD players with DivX/MP4 playback.
- Internet-enabled camera PDA-phones
- Multi-core CPUs for laptops
- HotRod SE Arcade Joystick (and descendants)
- Wiimote controls
- Linux Handheld Consoles (GP32, GP2X, GP2X Wiz)
- The EEE PCs
- Affordable Terabyte hard drives
- Affordable flat panel HDTVs

What's yours?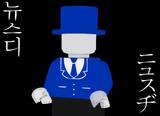 [download a life]