Just run your 32-bit stuff inside a virtual machine...

Yes it will suck for some recent games for some time, but chances are engines will be ported to 64-bit (if they do not support it already). There is a bit of bottleneck in CPU speed (which hasn't increased much recently, just multiplying cores for better parallelism) but you will have more RAM available, which should make disk access faster if they're preloaded in memory for emulation.

I really hope 64 bits support got better though. I tried it some years ago (built a 64bit PC around 2005) and was very disappointed with lack of proper driver and binary support (not as bad as using a Mac/Linux but still very annoying compared to the "normal" PC experience). Hopefully 5-6 years later this has massively improved?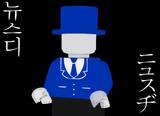 [download a life]