Disclaimer: I don't have one, but I'm thinking of getting one.

I made my peace with Apple when I stopped thinking of the iPhone as a computer. Historically phones have been crappy locked platforms where you had to pay to even get a ringtone (and probably some still are like that). In that sense the iPhone is a great phone.

There Droid phones with more features, but the few the iPhone has are done well (like the responsive touch screen). The first generation iPhone was quite crappy and II didn't look further then, but recently I was impressed by the 3GS. If the 4 is faster than that's quite a good improvement. Others features have catched up as well.

I have one of the "computer" phones - the N95. I can put whatever I want into it, but at the end the lack of good interface makes it very limited. I've looked at the N850 (no n900 around here) but I wasn't very impressed by the interface (it felt clunky like the first iPhone).

Do Droid phones fare better? What's a good alternative?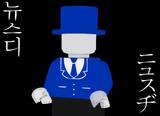 [download a life]