There's a few other nice RPGs on the DS:

- Shin Megami Tensei: Devil Survivor
Mostly a tactical RPG, but has a very interesting system of "demon fusion" whereby you customize your allies by mix and matching them. Sounds a bit like Pokemon but in much much better. Setting is today's Tokyo, like The World Ends With You.

- Shin Megami Tensei: Stange Journey
This one is hard-core, it's a mix of the Eltrian Oddisey dungeons and the demon mixing of the previous game. It's really good but I wouldn't recommend it to a beginner. Better to start with Devil Survivor. Setting is SF Drama, starting in an "OMG we are so fucked" situation, kind of like Stargate Atlantis.

- Suikoden: Tierkreis
This game is massive; it has something like 100 playable characters to find and then make parties with. The story is very good too, starts small but slowly becomes epic (kind of like Tales of Phantasia did on the NGC).

- Infinite Space
It gets a bit tedious in some parts but is something different than the sword & sorcery RPGs that are everywhere. It's quite fun to customize your ships and make fleets with them, but there's a lot of grinding involved to get through the end-of-chapter bosses. Story is a bit like Star Trek.

- The Dark Spire
This is really hard-core, a bit too much for my tastes. But it's well made and has its fun moments. I should give it another try later on.

- Eltrian Oddisey I and II:
I haven't tried them, but heard they're quite good. Probably tougher than the rest (like Dark Spire), so maybe not for beginners.

- Mario & Luigi: Partners in Time and Bowser's inside story
These are light RPGs, but quite fun. I didn't play them but the GBA version was pretty fun to go through. May be better for beginners.


From your list, I think The World Ends With You is not too hardcore for an RPG. It gets though near the end but it's much shorter than the Final Fantasy ones for example. Other than that it depends on your tastes... most console RPGs are not that hard if you enjoy the battle system (so you don't mind grinding to get your levels up).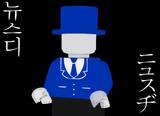 [download a life]