> Anyone of you knows what's good to see/do/eat in Toulouse and the Midi-Pyrenees area? newsdee?

Too bad I'm not living in France right now, or I would jump into a train to visit the area and say hi.

I've only been in passing to Tolouse on my way to Spain, but I can tell you the Toulouse sausages are famous. It goes well with the Cassoulet (bean stew).

People are supposed to be nicer than in Paris (being a "Parigot" myself I only know what people from the South keep saying). In any case, Bordaux is not too far so it should be easy to get the traditional combo of Wine, baguette, cheese and salami and go on a picnic.

As for spots, did a quick search and found there are a few churches (probably not as impressive as the Vatican ones) and also a Space Museum with a few life-size Ariane rockets.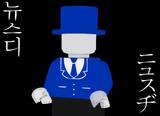 [download a life]