Got this last weekend and it's a great piece of game. Super short, but definitely worth it if you find it second hand.
The Wii Zapper doesn't really convince me, so I've been playing it with just the Wii remote. But they have a dedicated gun attachment for the wii remote.

Does anybody have this gun thing, and is it any good, or is it a junky piece of plastic?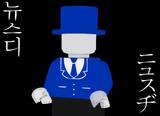 [download a life]