Abandonware Magazines

OK, it actually only covers French mags, which makes it a bit simpler.

Back in the 90's there were several smaller editing houses in Paris that ran very good magazines. They competed for the top spots and tried interesting niche strategies.
(There was even one called "Pirates' Mag" and took pride that no video game company would give them games to review, so they claimed to be completely unbiased).

Ultimately though they were all doomed to fail because of the growth of the Internet. A few had successful net forums (or the equivalent of BBSes in France - the Minitel), but I suppose advertising wasn't there.
That means many of these mags are literally "abandoned". They weren't bought by a bigger editor who might try to enforce their copyright.

I used to write articles part-time for one of these mags in college.
Very good times, although I turned down the offer to go full-time when I was given one. I just didn't see myself becoming a journalist for a living.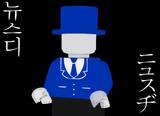 [download a life]