X-Wing was good but TIE Fighter was truly amazing.

If I remember correctly the basic TIE was fast and had good firepower, but no (or very shitty) armor.
So that explains why a lot of them got easily blow up in the movies, but it also forced you to play in a certain way.

In more advanced models you had to choose where to route the power of the energy generator between engines, shield and guns,
so e.g. you could shoot more but then lose shield and go slower, etc.
But if you pushed the settings to the limit you could do some fun stuff.

I also remember that I got my hands on some cheap disco light unit that was sensitive to sound with red, blue and yellow lights.
You could tune which frequency triggered the light.
So I made red go on for bass (explosions, etc), blue for high pitch (lasers, etc) and yellow pretty random. Then play in a dark room for added fun.

Ah - when I had too much time on my hands...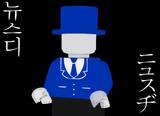 [download a life]