They're moving to AIR, which as far as I can tell would remain deployed to mobile devices.
Flash isn't just a video player, but on the web it's used heavily for that.

I suppose the idea is to make people doing "Flash apps" to deploy them via AIR instead of relying on the browser.
This would result in faster execution (dedicated app) and an overall better experience for users.

Which I think is good. I was very disappointed when I saw Flash running on a Galaxy tab.
Even my own old games (Flash 8) would barely run at decent speed.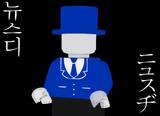 [download a life]