Sure it's just a JAVA version of DosBox .... but man.

I used to spend one or two hours downloading one of these on my 28K modem back in the day.

Then I had to make some space in my 120MB hard drive to unzip it.

Finally I would configure a little boot script so that I could launch it quickly after starting the PC (I did this with all the installed games).

Now - more than fifteen years later, I just click ... and the damn thing downloads and runs in RAM in a few seconds.

Some of the MOD tunes on some of those games are great.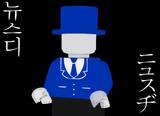 [download a life]