I can only thing of VNC - connect to a remote PC and run whatever you want over the wire.
Not for games, but running a calculator, Word, or a spreadsheet would be OK.

There's an app (iTeleport) which simplifies the setup. There are probably a few free alternatives on cydia (sp?) if you're jailbroken.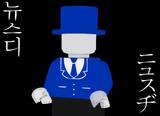 [download a life]