> I only own a desktop (no laptops ou tablets, or anything like that).
>
> Because, well, i have no need for more than a desktop.
> So, i built a decent (when it was new) machine, which i believed it was enough
> to stream itself.
>
> My upwards bandwidth is 1.5mbits (and 15mbits of downstream).
>
> So, i guess i'm screwed.. lol.
>

How about a webcam on the same PC then?
Or, try using a much lower resolution to see if you get better FPS.

The problem is live streaming. Even with a powerful PC, I'm not sure there is free software that would capture the Direct3D output fast enough and then send over the internet.

If you just want to capture your game to stream later, there is FRAPS.
Not sure how much you can do with the free version but I guess worth a try.
http://www.fraps.com/

Then I also found this but not sure if it works for all games:
http://www.streammygame.com/smg/index.php

One more thing: depending on your intended audience and game,
you might be able to use in-game streaming.
This is simpler because you don't send the video, just game data.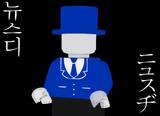 [download a life]