But I'm taking a pause - it's so good I wanted to enjoy it longer, so took a break.

Bit hard to focus on one game after the xmas Steam sale. Just finished Saints Row IV (after doing III) and been trying the extra DLC from Sleeping Dogs.
Also been fooling around with Starforge (but not too much, don't want to get bored until it gets out of Alpha).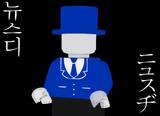 [download a life]