> Soul Hackers totally hit the sweet spot for me, too.
>

Yes! Although shorter, I enjoyed it much more than Strange Journey.
Also the "future as seen from 1996" feel was interesting (nostalgia? not really, but kinda).

Got Persona 3 on Shield (emulated), but haven't done much on it yet so can't really comment.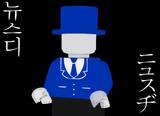 [download a life]