> Very little interest in the shield now that steam will stream your games from
> your gaming rig to any other machine capable of running the steam client. I've
> been checking every day, hoping I could get into the beta for that. No luck so
> far :(

I wonder if they will need a specific graphic card for that.
One reason NVidia requires a GPU upgrade is that the newer cards have a chip to do video compression on the fly
(I think the 6xx series already have it, so you don't need the very latest).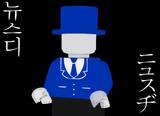 [download a life]