Just snagged one of the Retrodes from the new batch over at Dragonbox.
We'll see how it lives up to the hype, but at least it's a bit cheaper than the original.

In case you haven't heard of it, the Retrode is a USB device that reads SNES and Genesis cartridges (+ writes saves), and also allows you to connect real controllers for a PC.
The whole function is similar to the Retron5, except that you can connect it to any machine that you want.

The unit went out of production a couple of years ago, which was a shame because adapters started to appear for other systems (N64, GBC, SMS).
I'm happy to see it back, although probably the "real hardware" snobs will find it less appealing than a Retron (since it's not all in one).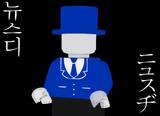 [download a life]