I haven't done a dedicated build in a while, but the "basic" MAME already has a small UI to switch games and should handle any DirectX input from the PC.
I find frontend/UIs are more for "curated" romsets where you handpick the ones you want to present... some are really nice but it is work to set them up.

As for versions, I pick one mathcing whichever romset I have. Archive.org posted a full 0.151 set (and it's still up) so that's what I went for last time I tried.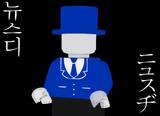 [download a life]