> Looking forward to seeing how Last Remnant runs once it gets supported.

Probably similar to the PC version :-P

> There are way too many great games exclusive to that platform and if Xbox emulation is anything to go by, it'll be decades before we
> see any real progress in preserving them.

Never looked into them, are they at least being dumped so you can reinstall them into an "unlocked" console? Otherwise it's going to be hard to preserve them at all...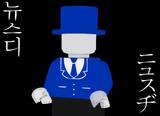 [download a life]