Never been a major poster yet come back here to check often... this place had been my homepage for years.

It was replaced by a GP2X forum which died out when the machines went out of production, and now I'm following some FPGA stuff that recreates systems on a chip.

So still a retro fan, just the medium has evolved... I'm probably not the only one like this.

It's a shame about the spam on the other boards though. Would be nice to get a software upgrade but at this stage it will do more harm than good...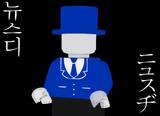 [download a life]