They finally brought support for saving profiles! This was the one big flaw of the unit, but now its super easy to switch between systems.

There's even a guy offering a bunch of profiles for download, but unfortunately they are 1080p output so won't work if you have an 720p TV hooked to it.

But you can create your own. There's another guy offering settings per system in a Youtube video which are a good starting point. I recommend having a look to get familiar with all the settings the machine offers.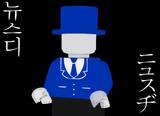 [download a life]