So basically this is the Japanese answer to the Retron 5; but different in quite a few ways and depending on what you're after, could be a better choice.

The obvious difference is that it lacks a NES port (Famicom only) and gains a PC Engine card slot, and as a result the case is shorter - similar to an AV Famicom.
The cart slots feel better built, no death grip and (knocking on wood!) no damaged pins by removing carts (still I'm careful after the R5 fiasco).
Build quality of the case is a little better than the R5, not as good as an original AV Famicom.

Software-wise it's very similar to the Retron (save states, cheats, patching, GFX and sound filters), with one big improvement:
it will prompt you to dump your cartridges to SD card. On top of that it takes any ROM you put on the SD card, so I'm sure that alone is going to make this system very popular.

The machine is also modular in that the cartridge slots are in a detachable unit (actual console is about the size of a Raspberry Pi).
The cartridge adapter connects to the main unit via two USB ports so I wonder if it would work connected to a PC like a Retrode.
But it's so easy to dump games to SD card automatically that it's not worth the hassle to try.

Old controllers are connected via a USB adapter sold separately (included in the "Premium" version). It's a bit pricey on is own, but it is very good.
It works in a regular PC, recognized as 5 different gamepads so you can use it as multitap for multiplayer.
Only bummer is that the 15-pin connector doesn't work with a Neo Geo pad; but that's to be expected given it's intended for Famicom accessories.

Other than that there is already an SMS/Game Gear/Sega card cartridge adapter announced.
It's a bit expensive (about 60 bucks) but guess what: it isn't needed to play
SMS ROMs... they get listed among the Megadrive/Genesis games.

In terms of bad points, aside from the price I've felt some very light lag in some SNES and PC Engine games when compared to original hardware (Super Bonk or Devil's Crush);
but that's not surprising given this is an emulation system; and the games are completely playable anyway so it's more an annoyance than a real problem. For comparison: for the PCE, only an FPGA version of the machine feels identical to me.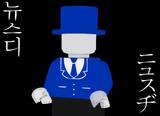 [download a life]