A local store is having a retro console exhibition and got the owners of the machine to come over and showcase it.
Pretty cool to see it in person!

They had also a collection of consoles on display, mainly the Sega/Nintendo/NEC families as you would expect.
But a nice surprise was one Vectrex running (I had never seen one in person), and a few weird CRT/console hybrids which must be super rare.

For now I've posted a gallery of the prototype.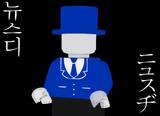 [download a life]