> "Dad, can we watch you play Punch Out
> tonight?!" Of course, children. Of course you can.

It's a lot of fun finding some classics for kids to play. Last Christmas I brought an emu box with Bomberman to the family dinner, and a few kids jaded with some FPS on PS3/4 went from "wtf is this shit" to get really into it. 4-player Gauntlet was also big, its pretty simple to pickup and even younger players can participate for a bit. And save states means nobody complains too much when its time to go do something with the adults.

At home Mario Bros. is a huge hit. They even figured out some tricks I never thought about (or forgot). Dragon Warrior was less appealing though, they're already too into Minecraft.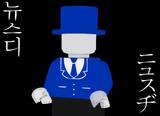 [download a life]