So I wonder where people hang out these days...
clearly not here :)

Nowadays I'm a lot on AtariAge.

I used to be very active in the GP2X forums
but that went the way of the dodo. Been lurking/posting in some FPGA forums though.

I'm a FB luddite so I don't go there much,
but maybe somebody can convince me otherwise.

I guess there is always Steam. Good to see what some of you are up to there!

Keep trucking you beautiful bastards.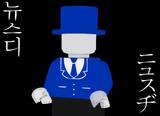 [download a life]