Some of you may know this... I'd like to write a program that will match up a description with a specific code. I'm trying to find out the kind of algorithms and techniques that I should research.

For example: I have a field with a description in uppercase, let's say "100 PAGE BOOK WITH RED COVER" and "3 1/2 INCH HARD DISK DRIVE UNIT". Now let's imagine that the first would match a category with code 12345 and the second a category with code 98765.

This is very simple in theory (switch/case and a bit of fuzzy logic to handle misspellings), but in practice I have a lot of codes to map to and I could have any kind of description (in a fixed-width field though). Now of course I don't expect there is any way to yield good results at every time, but I'm trying to figure out where to spend research time on (what area).

The goal of this is to parse information on a huge DB to a simplified one, so a search frontend only has to display categories. This could be done by hand but the number of entries make it extremely long, and I expect this would make the processing of this information much much faster (i.e. days => minutes).

Any ideas?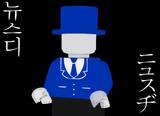 [download a life]