> 1. Buy the arcade board and a cabinet.
> Pros:
> -arcade perfect
> Cons:
> -Expensive :(
> -Have to get the CPS3 boards battery changed

Agreed

> 2. Buy a dreamcast and a pair of dreamcast sticks
> Pros:
> -Cheaper than 1
> Cons:
> -Not quite arcade perfect but good enough
> -The dreamcast joysticks aren't as good as the ones I already own
> -More hardware lying around just for one game
>
> 3. Dreamcast emulator, buy third strike off ebay and use my current sticks
> Pros:
> -Cheapest
> Cons:
> -Not even sure if this is viable (can anyone tell me?) I tried "chancast" but
> while it ran it was too glitchy to play. Is this because the emulator can't run
> it or because I'm a newb?
>
> 4. Anyone have an option I haven't thought of?

Regardless of if you emulate it or not, if your serious about playing the game at a competitive level, the DC port sucks.

Problems with the DC port.

1. Input lag. Casual gamers wont notice it, but its there. This makes the timing for parrying and hit confirming different then the arcade. The Ps2 and X-Box ports dont have this.

2. No unblockables. This makes playing Urien and Oro totally different then the arcade. This is because the DC port is based on the second revision of the arcade version (which most people dont like or play if given a choice) that had the unblockables removed. The Ps2 and X-Box have the unblockables intact, not only that, they have a setting in the options to change between old and new revision (its set to old by default) just in case you want to make it like the DC port. Most tournies use the old version.

3. Some combo's and juggles that work in the arcade dont work on the DC , characters like Yun and Dudley are effected the most.Ps2 and X-Box dont have this problem.

4. DC uses arranged (remixed) music which is different to the arcades. Doesnt effect gameplay, but still. Ps2 and X-Box let you choose between original (arcade) and arranged (DC).

Most of the worlds best 3rd strike players like K.O (worlds best player), Frankie3s (pobabley the best Ryu player in the US, if not the world) and Daigo (worlds 2nd best player, he's the guy playing as Ken in that video where he has no health and parries all of Chun Li's sa2 to win) wont play the DC version because it messes up there timing when they play in the arcade. Yet they are fine with the Ps2 port, there's even video's of Daigo playing Billykane (Frances best Yun player) on the Ps2 port.

DC has the worst port of 3rd Strike, end of story. Rockefeller (one of the best Urien players in the US) does commentry on a lot of the US ranking battle video's for 3rd strike. In a recent arcade ranking battle, Frankie3s missed a few setups and blamed the cabinets sticks, and Rock joked "Yea dude, this is totally at home on a Dreamcast". You can download the video at Combovideos.com if you need proof.

The DC port is fine for casual gamers to practice on, and it served us well from 2000 to 2004, but its now inferior.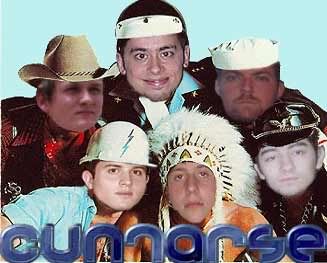 http://www.emuchrist.org