I would make a difference between "systems you've never owned" and "systems you've never seen". I've used several emus for all kinds of systems, but thinking about it I have barely touched those of machines that I never saw or heard of.

For example, I didn't hear about Vectrex until they were emulated, and I probably tried an emu once... but I've tried the TI/99, MSX, PC-98 emus because I've either used them at somebody's place, or read about them beforehand.

The only exception is maybe Chip-8, but that's because I wrote an emulator for it (it's the easiest thing to emulate).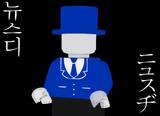 [download a life]