...but never had any reply.

I guess Atila may have some super secret contact info, but I can't get him to respond either.

It would be nice to at least have an idea of what the problem is. Many people (myself included) like this site and it sucks to see it go to crap out of admins who stopped caring long ago.

I'm sure enough volunteers could rescue the site if we were given the means (FTP access for example, or pointing the domain to a new server to start afresh...).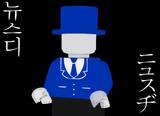 [download a life]