Is this the same build that you can download at the Dosbox home page?

I took a quick look at the guy's webpage an it looks like it's somebody's build instead of the official one. To be fair, it seems he's one of the frequent submitters to the CVS so it has a certain degree of quality.

So it seems this is more a "personal" build (as in, whatever he likes / deem to be useful) rather than an officia release. Still interesting for those hunting for an upgrade - but there are also (or used to be) daily builds from the latet CVS trunk that might have newer features (at the cost of stability).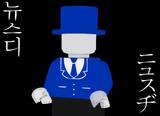 [download a life]