I have one of those cable adapters, but they work pretty crap in Vista (like a bunch of other things). If it's recognized then it works fine until the cable is unplugged... then... it's hell to get it working again. The only thing that works seems to be a reboot, which is very annoying.

I read in some website that it's because these adapters are mostly a wire adapter, but not a proper USB controller. There is apparently another adapter that powers up as a standalone USB keyboard and does proper mapping from the PS/2 input.
I looked everywhere but I have not been able to find one in a local shop.

Has anybody ever used one of those? (they look like a little fat black box with a USB connector sticking out).
I can get one online, bit $$$ but worth it if it does work as advertised.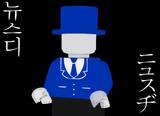 [download a life]