> Everyone can clearly see how emu authors have no intentions of updating many
> emulators because no one cares. Not because the emulators are complete but
> because there aren't that many emulation fans any more I guess.

That's a good thing. It got rid of all the drama and leaves people who actually care enough to try something cool for the sake of it. Like Andreas Naive who came along and figured out the CPS3 encryption without all the XOR hoarding fiasco.

Yes it means that we'll see less changes, and it's a bit less fun to come and check the boards, but so what?

We probably already emulated most of what was made before 2000, and already have many things from 2000-2005. There probably will be some renaissance whenever the internet becomes faster, BD-R discs cheaper (at 30 or 50 GB per disk) and somebody comes out with a full speed PS2 and Gamecube emulators.

There a few good boards left though, but with a slightly different purpose (and much less drama queens). Such as the GP2X forums (gp32x.com) which have a very active homebrew community with very cool ports for that machine (a Linux-based handheld). Obviously though, if you don't have one then it's not that interesting. Somebody should emulate a GP2X...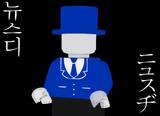 [download a life]