...but more of a remark that the emulation scene is still relatively alive in mobile gaming. It has matured a lot, with much less drama and people generally respecting authors for their work.

If you check out the GP2X/Wiz/Cannoo forums you might recognize a few names from these same forums. Picodrive, one of the best Genesis emulators out there for PSP, GP2X and variants, is a descendant from one of "Final"Dave's later emus.

There is also some (new?) movement of homebrew based on frameworks such as Bennu/Fenix. If I'm not mistaken, that became popular on the Dreamcast but now quite popular on these open source or hacked handhelds.

I wish this site had more activity like back in the day though; perhaps we should rename some forums and focus on mobile and homebrew.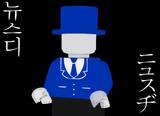 [download a life]