This machine reimplements several computers and consoles in a single chip (FPGA).
Gameboy support has just been added, loading roms from SD card. Still an early build, but MBC1 games run pretty well.

What's this FPGA thingy you ask? On the surface it looks similar to an emulation box, with the difference that it consumes very little power as it physically becomes the target machines via programmable chip.
The whole thing is open source (hardware specs, firmware, and individual cores), so the code can be reused by real hardware projects with some expansion.
Basically, for preservation purists this is the real deal since (in theory) the sources could be used to rebuild real hardware compatible with original machines.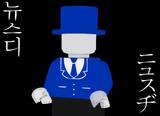 [download a life]