This is generic, but related to MAMECE...

I just bought an ASUS Mypal 620, and while I'm very happy with the thing it has an annoying problem: it makes popping sounds when it plays some samples!

For example, with PocketNES, if I open Super Mario Bros, and leave it on the title screen, the device makes several pops (from both the speaker and headphones, whichever is connected). If I turn the sound emulation off, then it works fine, which leads me to think that it's related with the sound playing software.

The same problem happens all over the place (i.e. when I tap the input method popup menu), sometimes even if I have the sound muted!

Is there any way to test if this is a hardware problem? Has anybody experienced similar issues?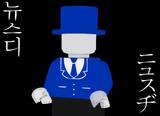 [download a life]